The NO.33013 taper roller bearing harga cup & cone bersama-sama 65mm dalam x 100mm x 27mm luar lebar.

The Taper Roller Bearing telah meruncing dalam dan luar balapan cincin antara yang meruncing rol diatur. Garis proyeksi dari semua permukaan meruncing bertemu pada titik yang sama pada sumbu bantalan. Desainnya membuat bantalan rol lancip sangat sesuai untuk akomodasi gabungan (radial dan aksial).
Surat Edaran Cone Roller Bearing umumnya dipisahkan, yaitu kerucut, terdiri dari cincin batin dengan roller dan kandang perakitan, dapat dipasang secara terpisah dari cangkir (lingkar luar).
Bantalan rol tirus
memiliki profil kontak logaritmik yang menyediakan distribusi tegangan yang optimal selama kontak rol / raceway. Desain khusus dari permukaan geser flens panduan dan ujung rol besar sangat mendorong pembentukan film pelumas pada sambungan roller end / flange. Manfaat yang dihasilkan meliputi peningkatan keandalan operasional dan berkurangnya sensitivitas terhadap misalignment.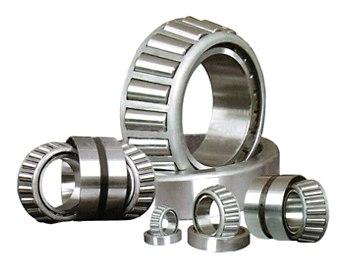 Kategori Produk : Taper Roller Bearing